Today's business environment can be just as demanding as surviving and succeeding in the space environment. Managers are faced with universal leadership challenges like risk management, critical thinking, and leading change.
These challenges all share an underlying truism: Deliberate, value based decision-making can make the difference between struggling through hard choices or leading your way to preferred outcomes and innovation. Paul Hill vividly paints the picture for what that means in manned space flight as someone who has been there, led that, and delivered success in the toughest environments. He can also show how your organization can benefit from adopting Mission Control leadership values.
Take advantage of the keys to Mission Control's success – whether the goal is to: strengthen working level decision making and leadership; actively steward leadership values; or improve your team's performance in strategic decision making, and leading change. Build highly reliable teams and lead them through critical decision making when the stakes are highest. Steward a culture of deliberately defined core values that inherently strengthen that individual and team performance. Leverage the culture to guide your teams through uncertainty, fear of the unknown, and intimidating challenges to find continuous improvement, innovation, and unanticipated, revolutionary solutions, and new opportunities.
From keynote addresses to working group discussions and workshops, typical topics that leverage Mission Control leadership values include: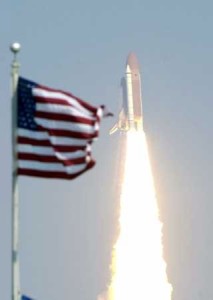 Safety and Risk management

Critical thinking

Difficult decision making

Leading change

Cultural and leadership stewardship

Transforming high-potential technical-leaders into executives

Developing a team of leaders into an aligned, high trust leadership team

Evolving to a deliberately stewarded, high performing leadership culture

Transforming an insular bureaucracy into a collaborative, transparent leadership team