Learn from critical leadership experience
For more than 50 years, NASA's Mission Control has earned a strong reputation for highly reliable decision making in critical situations.  That legacy of high performance is a result of uncompromising leadership values. 
When we learned to articulate and deliberately apply these leadership values outside of the rocket science, we discovered the same powerful performance throughout all of our management practices.
Discover your own leadership insights
This is how NASA Mission Control does the impossible, it's not rocket science, and you can make it your own!  Learn from an executive who lived and led it from the Mission Control Room to the boardroom.
From keynote addresses to workshops, typical topics that leverage Mission Control leadership values include:
Safety and Risk management
Critical thinking
Difficult decision making
Leading change
Cultural and leadership stewardship
Transforming high-potential technical-leaders into executives
Developing a team of leaders into an aligned, high trust leadership team
Evolving to a deliberately stewarded, high performing leadership culture
Transforming an insular bureaucracy into a collaborative, transparent leadership team
And topics tailored to your needs
For availability and booking, contact Atlas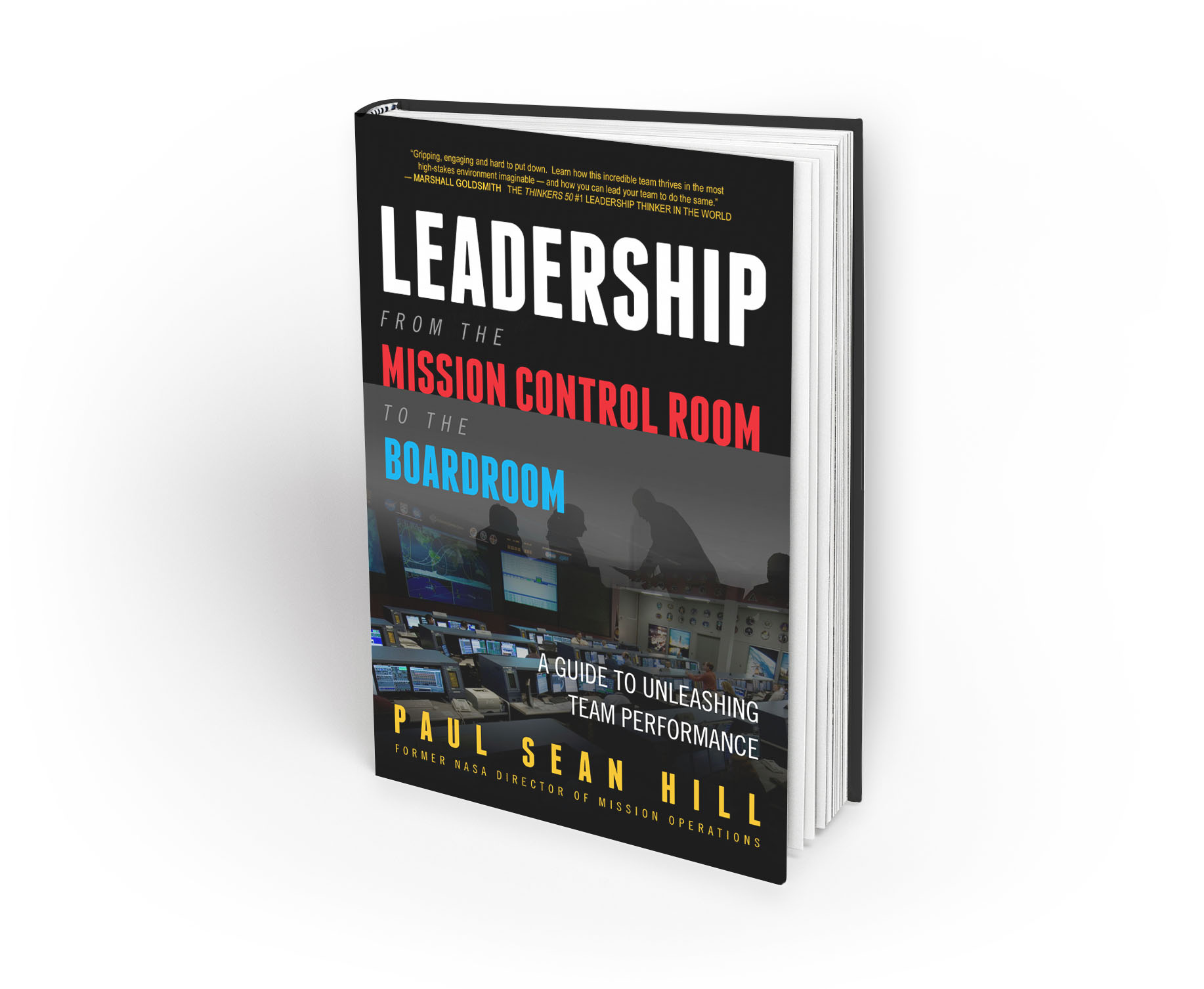 Gripping, engaging and hard to put down. Learn how this incredible team thrives in the most high-stakes environment imaginable — and how you can lead your team to do the same.
Marshall Goldsmith
Marshall Goldsmith – The Thinkers 50 #1 Leadership Thinker in the World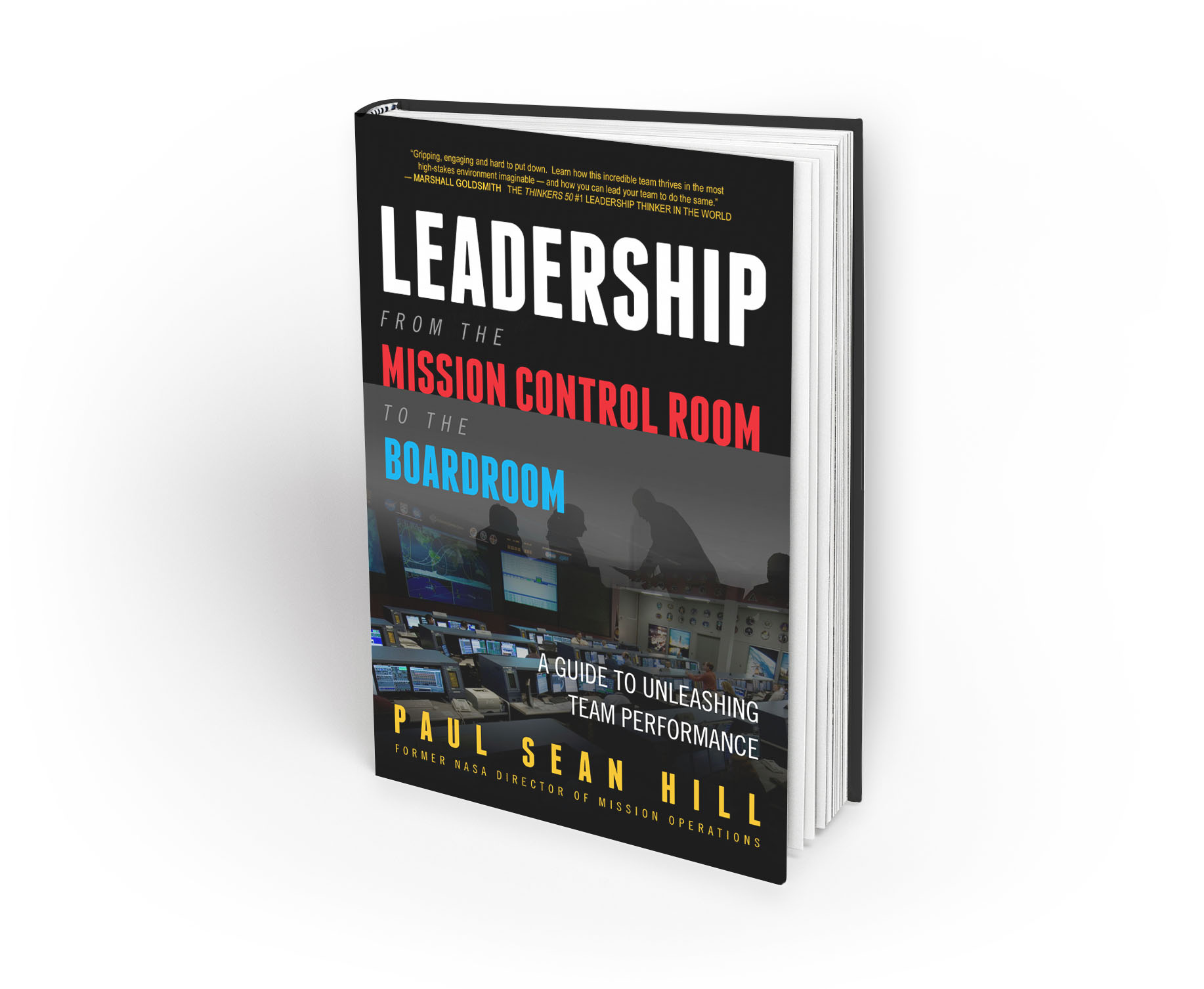 This incredible team's leadership journey — and development of precise decision-making in the face of unbelievable pressure — are inspiring. Filled with fascinating insights, every leader will find parallels to their own organization.  A must-have for anyone leading a high-performance team and an invaluable addition to any business library.
Marshall Goldsmith
The author of the #1 New York Times bestseller – Triggers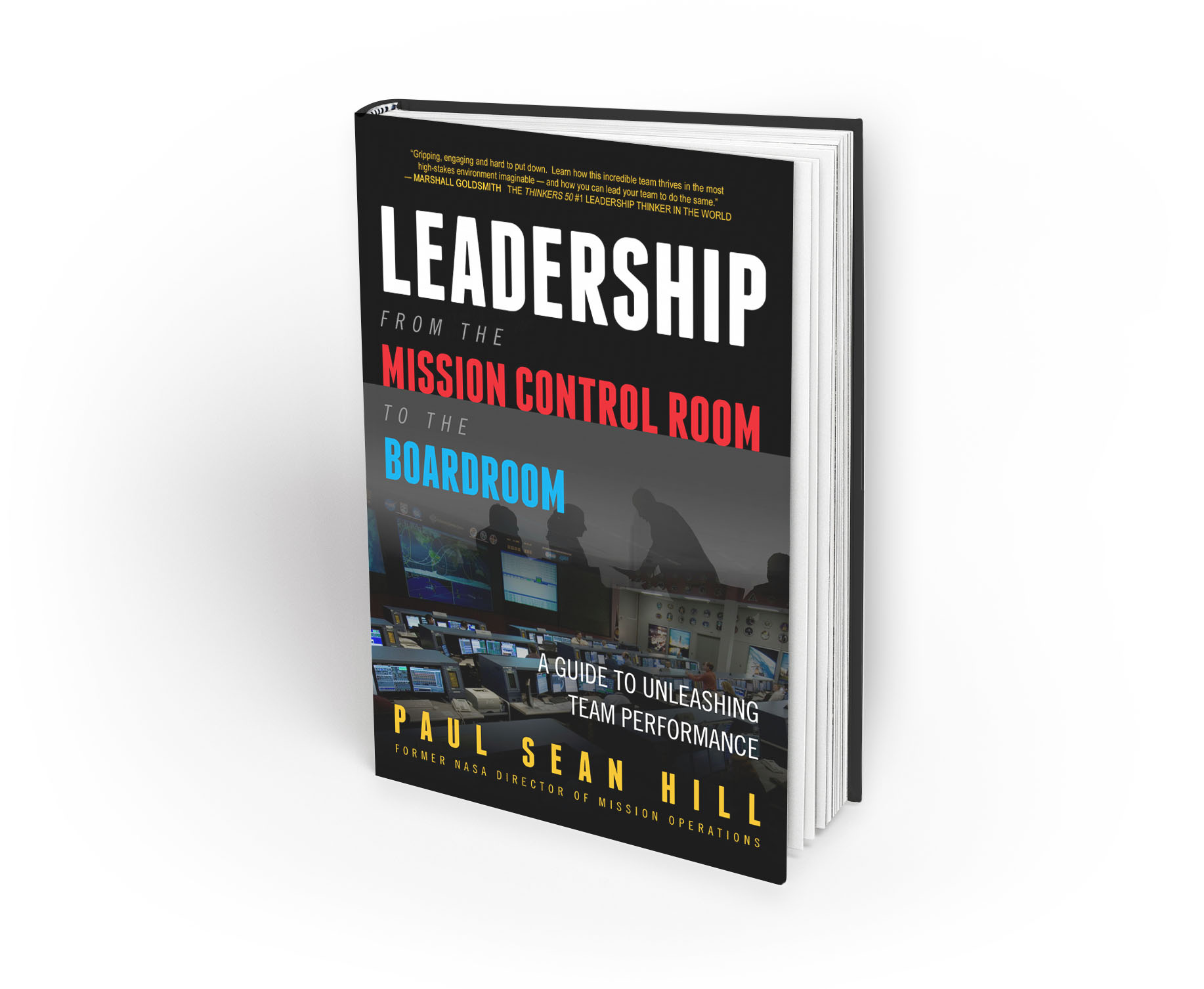 This is an arresting work. Paul Hill offers a view from the inside track. From there, he takes you to the business world outside of NASA, and shows how the principles and values apply in a far larger arena. No leader or manager can fail to benefit from the lessons captured here.
Michael D. Griffin
NASA Administrator, 2005-09 and Schafer Corporation CEO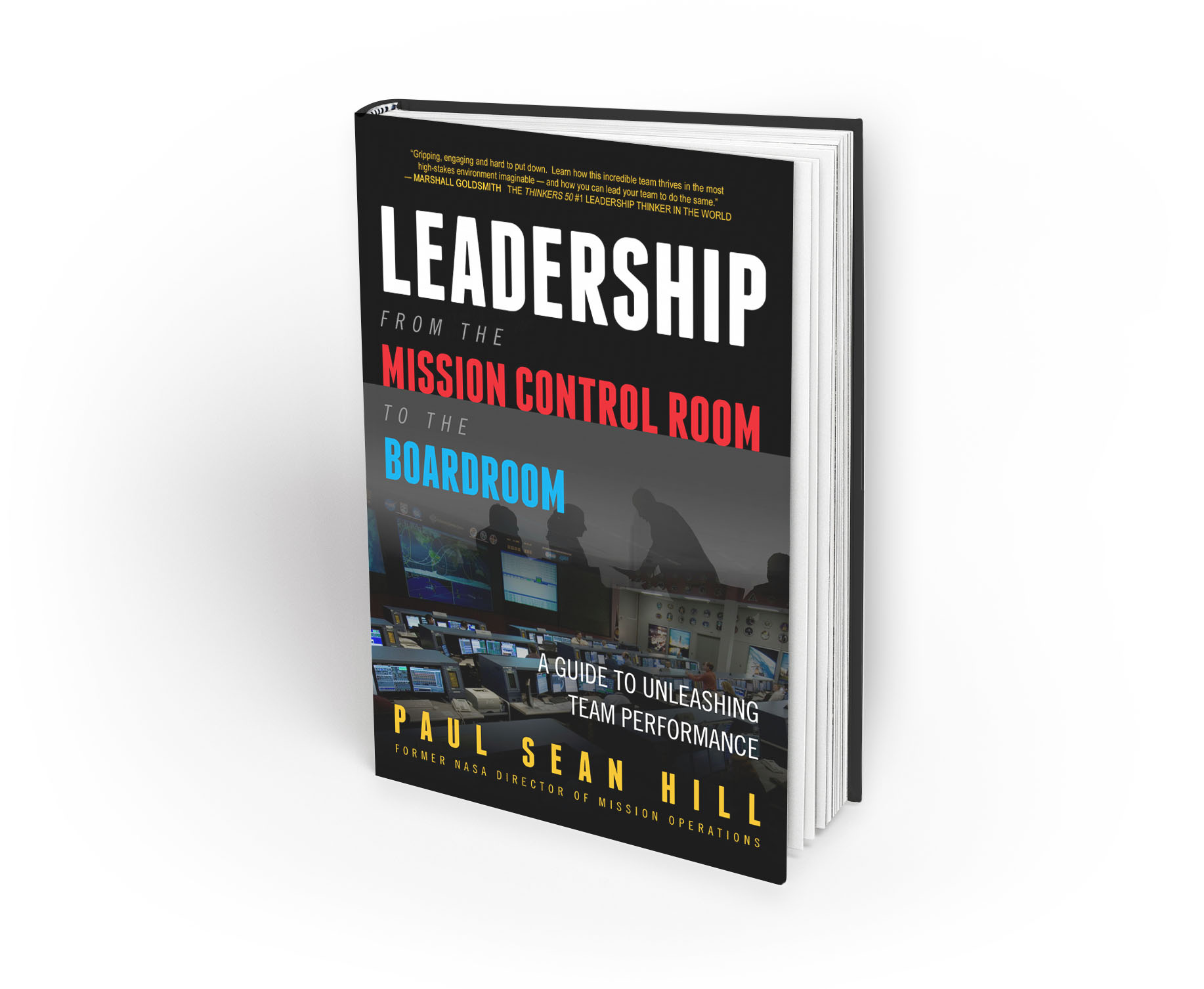 What can your team learn from top tier leaders at NASA Mission Control? Maybe more than you think. In Leadership from the Mission Control Room to the Boardroom, former NASA Flight Director Paul Hill tells the true story of the game-changing transformation of Mission Control's senior leadership team. Ride along on a journey of evolution as these executives rediscover the core purpose and values that had never left their organization. Hill's candor and intensity makes this a fascinating read for every leader!
Ken Blanchard
coauthor of The New One Minute Manager® and Leading at a Higher Level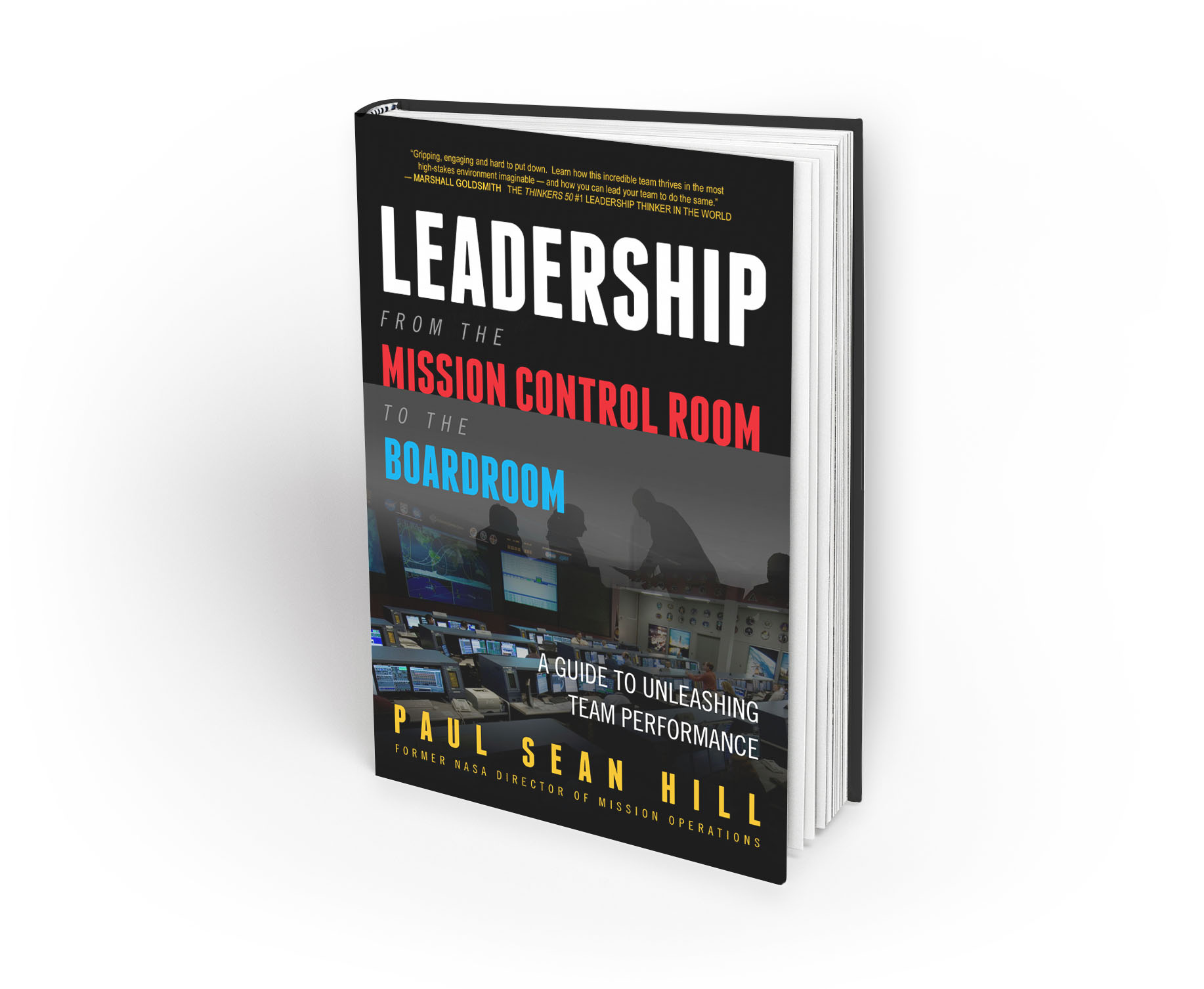 If you read one book in 2018, please read this one, especially if you have a leadership position and are tasked with leading change!  You CAN create a great team and still achieve cost efficiency by following the strategies and tactics in the book, believe me, it will be worth your while.
Read more
Pattie Blackstaffe
Strategic Sense Consulting Group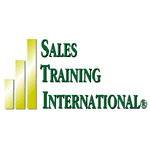 The triathlon of values, their interaction and results and the process to indelibly imprint them into your organization were all incredibly impactful to us.
Dr. Bob DeGroot
President, Sales Training International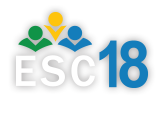 Your presentation to the superintendents and educational leaders was excellent and very relevant to any organization, including school districts. The presentation focused on the importance of establishing a core set of values and trust, and how a change in culture transformed NASA. The story was compelling and inspirational.
John R. Thomas
Executive Director, Region 18 ESC

Fantastic presentation.  Great insight into such an extraordinary mission.
James Pettigrew
Director of Operations, Ocean Energy Safety Institute (OESI)
Your presentation was excellent - I was talking about it to various coworkers (and my wife) throughout the rest of the day. Your presentation really drove home the importance of orienting the team (and the organization) around a core set of values, and illustrated how that translates into sound decision making logic.
I was also impressed with the "train like you fly and fly like you train" concept. Also, the rigor which you described - the simulations, repeated if needed until they went right, the detailed plans and contingency plans... Amazing!
The view you provided into what goes on in mission control was fascinating.
Jason Sibre
Vice President, global financial services firm
You delivered an excellent and thought-provoking talk, and you're the first of all the speakers I've seen to receive a set of perfect evaluations.
John Duncan
Community Training Network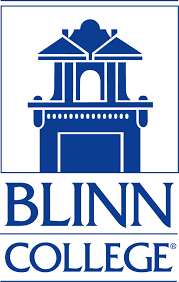 Your words were encouraging and inspiring . As I reflect on your words and the idea of failure, I can relate to my professional career.  When I sometimes feel like I have hit a ceiling, I will remember your words and experience and focus on knowing I do a good job and will continue to do the job well in hopes of being given more opportunities for professional growth.
Mary E. Barnes-Tilley, Ph.D
Assistant Academic Dean, Blinn College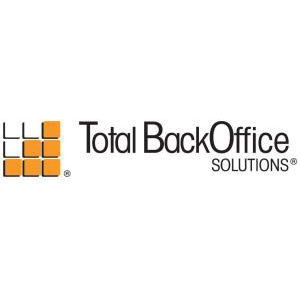 Hearing your success story gives me hope that business leaders can be enlightened to a better way of operating.
S. Arlene Dilworth, CPA, CTP, CGMA
President, Total BackOffice Solutions, Inc.
Copyright 2017 Atlas Executive Consulting