Why Atlas?
Paul Sean Hill spent 25 years in NASA's iconic Mission Control, learning and living the values he now evangelizes. After a career leading human spaceflight operations – from the Mission Control Room to the executive level – he offers a candid and passionate insider's look at the leadership values and culture that have been critical for their "impossible" wins for decades.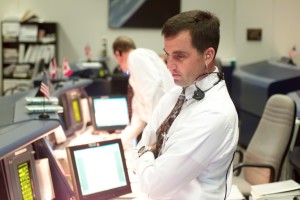 As the executive who is credited with revolutionizing the leadership environment in Mission Control's management ranks, Paul can show leaders how to apply the same core ideas and values to their own challenges and boost team performance in any industry and business.
Beyond the rocket science and leadership theory, he shows how these deliberate values are the enablers in solving "impossible" problems at all levels.
Anyone can learn how Mission Control does it, and more importantly, how to apply the core ideas and leadership values from Mission Control in your own organization.
More Bio
Paul Sean Hill is a leadership evangelist – an author, public speaker, and executive consultant – focusing on universal leadership challenges like risk management, critical thinking, and leading change. He also serves on the NASA Aerospace Safety Advisory Panel, the senior external advisory panel reporting to NASA and Congress in reviewing NASA's management of human spaceflight.
As NASA's Director of Mission Operations from 2007 through 2014, Paul was responsible for all aspects of human spaceflight mission planning, training, and Mission Control. In this role, Paul led a critical leadership transformation, dramatically reduced costs, and increased capability, all while still conducting highly successful missions in space.
Before this, he held a number of senior leadership positions including Deputy Manager of the Extravehicular Activity Office, Manager of Shuttle Operations, and Deputy Director of Mission Operations. Paul served as a Space Shuttle and International Space Station Flight Director leading flight preparation and execution from Mission Control for 24 missions from 1996 through 2005, with his final assignment as the Lead Flight Director for the return-to-flight after the Space Shuttle Columbia accident. Prior to NASA, he was a U.S. Air Force Captain and satellite operations officer.
His professional awards include the NASA Distinguished Service Medal, NASA Exceptional Service Medal, two NASA Outstanding Leadership Medals, Presidential Rank Award of Meritorious Executive, Rotary National Award for Space Achievement – Stellar Award, and recognition as an Outstanding Aerospace Engineer by the Aerospace Alumni Academy of Texas A&M University.
Paul is a member of the Texas A&M University – Galveston Board of Visitors. He is also a member of Marshall Goldsmith's 100 Coaches.
Paul holds Bachelor and Master of Science degrees in Aerospace Engineering from Texas A&M University where he was a member of the Corps of Cadets. He lives in League City, Texas where he and his wife raised two extraordinary, Texas Aggie daughters.
For availability and booking, contact Atlas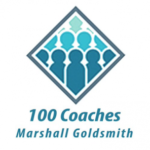 COPYRIGHT 2017 ATLAS EXECUTIVE consultant