Read the book – learn leadership like we did!
Leadership from the Mission Control Room to the Boardroom is now available in hard and soft cover and ebook in the US and Canada. Anyone can read, learn leadership principles, and apply Mission Control's lessons-learned in their own management challenges.
Find our story at Amazon, Barnes & Noble, and other online bookstores. The ebook is available in the Kindle, Nook, iBook, Kobo, and other ebookstores:
The international audio book is now available under the title Out of this World: How NASA Created the Best Team on the Planet: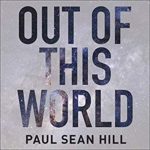 The UK edition is available under the title Mission Control Management , and a Russian edition is in work: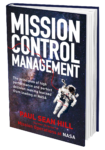 Counter to the popular saying, failure is always an option…
whether your worst outcome is bankrupting a company or blowing up a rocket.
A leader's most important legacy can be to steward a leadership environment and an empowering culture that help the entire organization not only avoid the catastrophe but also pull off miracles. Leadership from the Mission Control Room to the Boardroom explores Mission Control's traditional strengths and also the management weaknesses that were leading us towards failure.
Discover how to transform any leadership team…
in the same way Mission Control learned to transform ours, and to develop the next generations of leaders to do the same.
This is how we then learned to apply the same leadership values from the Mission Control Room in our senior management ranks, deliberately reflect them in all of our management practices, and pull off stunning strategic wins.
Join us in the leadership journey…
My sincere hope is that leaders will benefit from the tremendous strength found in Mission Control's leadership values, but also take heed of our mistakes and the far too common pressures that weaken management decision-making.
Leverage our experience in evolving a leadership environment into alignment with the culture that remains critical in the most difficult work we do. Learn how to apply the Mission Control leadership values in your management ranks and bring a culture of highly reliable decision making to your team and your business, just as we did.
Read the reviews:
Gripping, engaging and hard to put down. This incredible team's leadership journey — and development of precise decision-making in the face of unbelievable pressure — are inspiring. Filled with fascinating insights, every leader will find parallels to their own organization. A must-have for anyone leading a high-performance team and an invaluable addition to any business library.
Marshall Goldsmith, The author of the #1 New York Times bestseller – Triggers
What can your team learn from top tier leaders at NASA Mission Control? Maybe more than you think. In Leadership from the Mission Control Room to the Boardroom, former NASA Flight Director Paul Hill tells the true story of the game-changing transformation of Mission Control's senior leadership team. Ride along on a journey of evolution as these executives rediscover the core purpose and values that had never left their organization. Hill's candor and intensity makes this a fascinating read for every leader!
Ken Blanchard, coauthor of The New One Minute Manager® and Leading at a Higher Level
This is an arresting work. Paul Hill offers a view from the inside track. From there, he takes you to the business world outside of NASA, and shows how the principles and values apply in a far larger arena. No leader or manager can fail to benefit from the lessons captured here.
Michael D. Griffin, NASA Administrator, 2005-09 and Schafer Corporation CEO
A stunning 'instructional manual' for business executives and leaders who want to learn from the best team on the planet. For the first time, a leader of the Mission Operations Directorate of NASA shares the hard-won lessons of this world-famous organization and translates them into key principles and examples designed to hone a superior leadership team grounded in integrity and bedrock organizational values. This book, like its author, is one-of-a kind.
Mary Lynne Dittmar, President, Coalition for Deep Space Exploration and former member, Human Spaceflight Committee, National Academies of Sciences, Engineering and Medicine
This engaging book tells the story of how NASA's renowned Mission Control evolved into an extraordinary team that directed many of the world's greatest technical triumphs. Equally important is Paul Hill's cautionary tale that sustaining excellence may be more difficult than attaining it. Leaders from every organization will benefit from these vital lessons.
Walter E. Natemeyer, North American Training and Development
Mission Control is the leadership laboratory for those who accept the challenge and the risk of ultimate responsibility for all actions necessary for crew safety and mission success in manned spaceflight. Paul Hill is a select graduate.
Eugene F. Kranz, Former NASA Flight Director and Director of Mission Operations, 1983 – 1994
The purpose of the book is intended to show a model for improving the leadership of any company or organization—If the venerated Mission Control can benefit from this approach, so can yours. But even if you're not trying to restructure a company, Leadership from the Mission Control Room to the Boardroom offers interesting insights into how even a high-performing organization like Mission Control can suffer management problems, and how those problems can be corrected. Read more…
Jeff Foust, The Space Review
If you read one book in 2018, please read this one, especially if you have a leadership position and are tasked with leading change! You CAN create a great team and still achieve cost efficiency by following the strategies and tactics in the book, believe me, it will be worth your while. Read more…
Patti Blackstaffe, Strategic Sense
Hill is a thought-leader in how to turn around struggling business cultures. His philosophy mixes morality, values and lots of buy-in. I've read my share of be-a-better-leader books; some are a waste of time, others offer a few good tips you can test back at the office. But this one is spot on. Read more…
Dan Shearer, Editor, Green Valley News/Sahuarita Sun
Engaging, forthright, and intense; written with the candor and passion of an evangelist. I was inspired by the story of his personal journey to success, and the importance of understanding the specific challenge, common cause, and mission of team building while accepting a high level of individual responsibility for its success. Essential reading for business executives, leaders and managers, and should be a readily accessible resource guide for ready reference. Read more…
Richard R. Blake
This narrative shows not only techniques and methods for improving one's leadership skills, but the journey of discovery that got Hill to those discoveries. I have lots of leadership and management books on my shelf – this one will probably be the one that gets pulled down more often than any of them. Read more…
Paul Dye, Editor-in-chief of KITPLANES magazine, former NASA Flight Director
Impressively well written, exceptionally informative, thoroughly 'reader friendly' and an inherently engaging read from cover to cover. Unreservedly recommended as a critically important and essential addition to personal, professional, corporate, governmental, community, and academic library business management collections and supplemental studies lists. Read more…
Midwest Book Review
Leadership from the Mission Control Room to the Boardroom is a great reference for those in charge of organization culture that impacts team performance. It is a management guide for decision making and maintaining a work culture of excellent and reliable performance that NASA Mission Control is known for. The lessons and tips can be applied in a wide area of settings. Read more…
Jose Maria Delos Santos, ProjectManagement.com
One-part insider's view to NASA operations, one-part case study, and one-part syllabus for business leaders looking to grow their team. There are definitely business truths in this book and many take-aways for business leaders. Read more…
Compass Book Ratings
Lessons are interwoven in a thrilling insight into the inner working of NASA's Mission Control. Not surprisingly this has turned out to be one of the best books on leadership in recent times. Read more…
Sandeep Singh, The Freepress Journal, Mumbai
Read and learn Leadership from the Mission Control Room to the Boardroom today.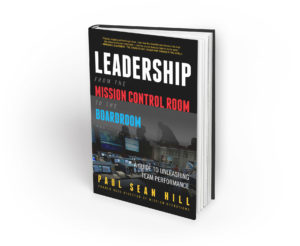 See the summary of the workshop on the same ideas at

AtlasExec.com/workshop/
Lead deliberately and lead well!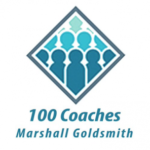 COPYRIGHT 2017 ATLAS EXECUTIVE Consultant